Greenbacker was excited to join RIA Channel's line-up for their Invest4Impact Symposium. During this 30-minute session, our thought leaders discussed current trends in green energy finance, the impact of the IRA, and how we navigate the renewables investment environment. You'll also learn about Greenbacker's innovative approach to environmental sustainability and land management solutions across our sites.
Solar farms can safely transform former landfills into sources of cheaper clean...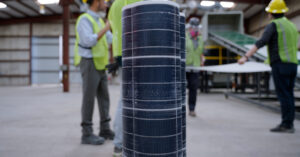 SOLARCYCYCLE was chosen as a partner because the recycler can meet Greenbacker's rigorous sustainability and compliance goals for retired solar panels, including rapid testing for overall health and potential reuse of panels; low-cost, eco-friendly recycling to extract core materials; and advanced tracking and reporting of sustainability metrics.