Greenbacker Capital is a leader in green energy investment. We bring clean power opportunities to market so that individual investors can participate in the energy transition.
We're an independent power producer and investment manager with strategies that connect investors seeking stable returns with the income-producing renewables assets that we own and operate, expanding clean energy access to communities around the country.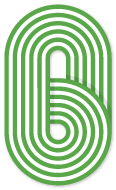 Empowering a sustainable world by connecting individuals with investments in clean energy
Greenbacker Renewable Energy Company purchased RoxWind LLC, a 15.3-megawatt wind farm in Roxbury, Maine last year. When the turbine blades arrived onsite this June, the community turned out for a blade signing and dedication to an influential proponent of the project.