Greenbacker is a leader in green energy investment, with approximately $3.6 billion in AUM.¹ We bring clean power opportunities to market so that individual investors can participate in the energy transition.
We're an independent power producer and investment manager with strategies that connect investors seeking stable returns with the income-producing renewables assets that we own and operate, expanding clean energy access to communities around the country.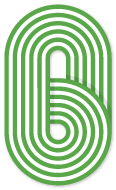 Empowering a sustainable world by connecting individuals and institutions with investments in clean energy
Mt. Arlington solar project brings clean power to community
Greenbacker's 2.3-megawatt solar farm sits atop a capped landfill, giving new life to the land as a source of clean energy for Mt. Arlington, NJ. To celebrate the impact of this green energy milestone, the community hosted a ribbon-cutting ceremony, inviting Greenbackers, project partners, and officials to speak about the financial and sustainability benefits of renewable energy investment.  
¹Total AUM includes Greenbacker Renewable Energy Company and Greenbacker Capital Management's managed funds. AUM represents the underlying fair value of investments, determined generally in accordance with ASC 820, cash and cash equivalents and project level debt. These figures are unaudited and subject to change. Data as of September 30, 2023.