Sustainable Infrastructure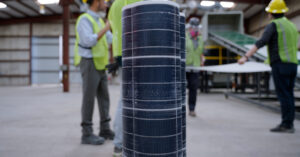 SOLARCYCYCLE was chosen as a partner because the recycler can meet Greenbacker's rigorous sustainability and compliance goals for retired solar panels, including rapid testing for overall health and potential reuse of panels; low-cost, eco-friendly recycling to extract core materials; and advanced tracking and reporting of sustainability metrics.
Greenbacker has completed a strategic investment to acquire a significant minority stake in Telyon, a Connecticut-based renewable energy development firm specializing in the origination, financing, construction, and ongoing operations and maintenance of onsite solar, community solar, battery storage and electric vehicle charging infrastructure projects across the US.
Greenbacker Capital Management is pleased to announce that David Zackowitz has been hired as the firm's new Head of Real Estate Investments. He will lead GCM's fourth sustainability driven investment strategy, focused on acquiring commercial and residential property where the company can reduce emissions and energy use intensity, as well as add additional sources of renewable power.